Savlon one of the world leading brands in personal hygiene has been a part of ACI's portfolio since the inception of this company. Savlon is as well recognized elsewhere in the world as it is in Bangladesh and ACI is proud to bring such a household name from around the world to your homes. This brand since the start has worked relentlessly in order to keep the people of Bangladesh germ free. Following its motto Savlon has brought many innovative product ranges to achieve its ultimate goal and it is still doing so to ensure you are germ free.

As a Brand Savlon has two major Product Rages that it uses to provide personal hygiene to the people of Bangladesh.

Antiseptic Range

ACI's Flagship brands Savlon has two categories in its antiseptic range the Antiseptic creams and the Liquid Antiseptics. In both categories it's the undisputed market leader, holding 72% and 75% market shares in respective segments. As the competition lags furlongs in its wake the antiseptic range is still not about to give any headway to anyone, as it strides to make the people of Bangladesh germ free.

Antiseptic Cream

Savlon Antiseptic Cream combines germ-killing power and long-lasting protection in a soothing cream. Formulated to treat cuts, scratches, blisters, grazes, insect bites, windburn, sunburn, nappy rash or even cracked and itchy skin. Soothes skin and helps protect against infections.
It has 2 specific SKUs in this segment the 30g and 60g tubes. Both of which are hugely popular among its customers.



Liquid Antiseptics

Even if it's just a scrape on the knee or an insect bite, cleaning a wound properly is vital to avoid the risk of infection. With a bottle of Savlon Antiseptic Liquid in the house, it couldn't be easier. Because of its antiseptic action, it helps protect your family by gently cleansing and helping to prevent infection. Use Savlon Antiseptic Liquid on cuts and grazes, insect bites and stings, minor burns and scalds - even for personal care in the bath or for midwifery. It has a total of 6 SKUs 56ml, 112ml, 500ml, 1Ltr, 5Ltr, HC 5Ltr. Savlon provides so many SKUs in the Liquid range to make sure that everyone has a size for every need.


Another part of the ever growing and glowing family of Savlon is its First Aid Kit & Box. As we look to fulfill your needs for personal safety and Hygiene.

First Aid Kit

The first aid Kit consists of a 56 ml or 112 ml Liquid Antiseptic along with a 30g or 60g antiseptic cream supported by Gauges, Adhesive Bandages, Thermometers, Cottons etc. So in case of an unwanted accident you have the proper tool to cope with the immediate threat and save further problems.
Our aim with this product is to.

Personal Care

Savlon range takes care of almost all the aspects of hygiene of a family. Today 'Savlon' has become a symbol of quality and safety in personal hygiene product category. Savlon offers Antiseptic Soap, Antiseptic Hand Wash and Shower Gel in its Personal Care Range.
Savlon Antiseptic Soap: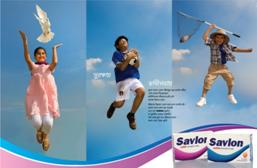 For bath time pleasure and protection from bacteria and also a stress less shower, ACI Consumer Brands has Savlon Antiseptic Soap in three variants- Active, Mild and Fresh Antiseptic soap. Savlon Antiseptic Soap delights its consumers through ensuring complete family protection with these three different variants. Pack size is available in 75 gm and 100 gm of each variant.
TVC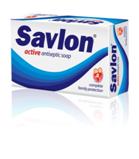 Savlon Active Antiseptic Soap is designed for those who leads active life style and always prefer strong protection against germs.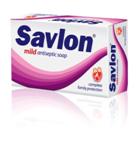 Savlon Mild Antiseptic Soap is designed for those who are conscious about both germ protection and moisture level of skin. Its charming fragrance allows it to stand out as a refreshing break in hygiene practice. Savlon Mild Antiseptic soap does not allow its consumers to compromise proper care of their skin besides germ protection.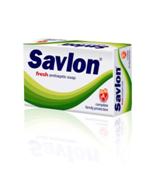 Savlon Fresh Soap has been developed focusing on the key consumer need of 'Freshness' during bath. This product combines Savlon's trusted protection with a pleasant fresh fragrance. By using this soap, one not only stays protected from germs but also feels fresh for long. Thus this soap can be treated as a complete package of germ protection, freshness and moisturization of skin.
Savlon Antiseptic Hand Wash:

Hand Washing with soap is one of the most effective ways to prevent diseases. Savlon Hand wash brings more excitement and pleasure in regular hand washing practice of consumers by its three different variants- Active, Aloe Vera and Ocean Blue Hand Wash. Savlon Hand Wash leaves consumers' skin feeling smooth, soft and refreshed thus ensuring 'a complete family protection against germ in a charming way. Pack size is available in 200 ml Standy Pouch, 250 ml & 500 ml Dispensing Pump and 1 L Re-fill of each variant.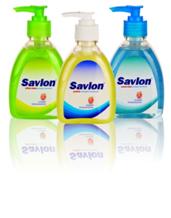 Savlon Hand Wash has successfully created lot of enthusiasm among consumers through the attractive fragrance, color and efficacy. Savlon Active HW is a unique combination of gentle and most effective cleansing formulations that cleanses and protects skin from germs. Savlon Ocean Blue is sparkly fresh, delivering a clean and fresh feeling as invigorating as a dip in the ocean. Savlon Aloe Vera is enriched with a light scent and sensation of Aloe Vera to gently & thoroughly clean skin without stripping essential moisture
Savlon Shower Gel: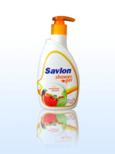 ACI Consumer Brands has introduced Savlon Shower Gel. It is available in 250 ml Dispensing Pump in two variants of mixed flower and mixed fruit extracts. The shower gel market is comparatively a new one. However, this is growing market at a very fast rate in the metro market. Savlon, as the leading brand in personal hygiene, has taken the lead to introduce these products in the market among the local players. Today, in the stressful metro life, bathing experience for consumers has become not only a task to cleanse the body, but an occasion to relax and de-stress so that they can rejuvenate themselves. Considering this platform, Savlon Shower Gel is designed to offer a more spa-like experience with stronger scents and more holistic additives than regular soap. Mixed flower extracts refresh the senses with an elegant yet soft fragrance and mixed fruit extracts awaken the senses with a hint of fruity fragrance. The Extrapone flower extract evokes the warmth and subtle sweetness of floral fragrances. The natural Extrapone fruit extract moisturizes and soothes for a sparkling clean skin. Savlon Shower gel's odor killing Triclosan combined with Hydroviton 24 keeps the skin smooth and soft all day.